Custom Service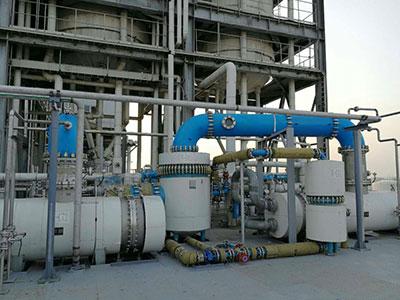 Wuxi Innovation Technology Co., Ltd. consists of several highly-skilled people with extensive experience in advanced industrial anticorrosive equipment. From the very beginning, we have successfully provided 5 sets of system and equipment for customers. After speaking with customers about their needs, we will provide a customized design plan according to the customer's actual technological conditions (treated medium, pressure, temperature, rate of flow, etc.).
Products We Offer:
Silicon carbide anti-corrosive equipment:
Silicon carbide heat exchanger for corrosive media
SiC condenser and chiller
Sulfuric acid concentrator
Sulfuric acid dilution system heat exchanger
Silicon carbide cooling system heat exchanger
High pressure temperature corrosive system
SiC anticorrosive sample taker
SiC high temperature sensor and other equipment

Chemical anti-corrosive plant
Sulfuric acid concentration plant
Hydrochloric acid gas generator plant.
Custom process
Customers submit their requirements, such as treated medium, pressure, temperature, flow rate, etc.
We carry out the design work and provide optimized solutions for customers through systematic analyzing and calculation.
We communicate with customers about the project to get confirmation.
Sign the contract
We manufacture the product according to industry standards
Field service: guide the installation and debugging
After sales service: we will respond promptly to customers' need.
After sales service
On-site training
Installation and debugging guidance
Operation guidance
Regular visit
On-site emergency service