Anti-corrosive Silicon Carbide Heat Exchanger Maintenance
The developing stages of heat exchanger maintenance: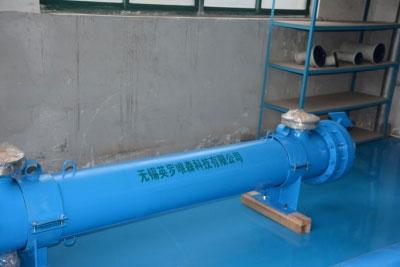 For corrosion resistance protection, this equipment undergoes different surface coatings in 4 stages in order to achieve the best corrosion resistance possible.
The first stage uses paint as a protective layer in order to achieve antiseptic properties. However, over time, paint will chip, and the anti-corrosive properties fade.
The second stage using 3PE (three-layer polyethylene) for anticorrosion, however, because polyethylene is a nonpolar material, it has a poor compatibility with the general anticorrosion material. As a result, it is difficult to repair
The third stage is the application of the anti corrosion medium on the take up strap, which is then wrapped around the metal for an anti-corrosion performance. This material is best used for emergency repair, but not conventional anticorrosion properties.
The fourth stage is using polyurethane material (PU) on the metal surface to achieve an antiseptic purpose.
Reasons for Maintenance:
Pickling is done to remove an oxide epidermis and metal ions from steel surfaces after pretreatment processes, and is done using acidic liquid to ensure steel is bright and clean.
Material forms used for pickling include a belt, tube, plate, wire and more. No matter what kind of pickling process is carried out, the stainless steel pickling line will produce a strong corrosive substance as a result of the production process to waste water recycling system.

Maintenance cautions:
1. In addition to the main medium and trace impurities, users also need to pay attention to microorganisms and fungi. For example, sulfate reducing bacteria is an important bacteria that leads to oil and soil corrosion. Corrosion in the form of moldy algae types typically happens in underground oil pipelines, water pipelines, gas pipelines and cooling towers.
2. In anti-corrosive design engineering, users need to pay attention to the medium temperatures. There are materials that cannot be used beyond the applicable temperature range.
3. During anticorrosion engineering design stages, users must pay attention to the pressure fluctuation range. An increase in pressure will accelerate penetration damage caused by corrosive mediums to anticorrosive materials.
4. When the temperature difference is large, users need to pay attention to the bond strength of the composite anticorrosive material. When the expansion stress exceeds the bond strength, the lining layer easily falls and causes leaks, and as a result, the medium will corrode the matrix.